Assembly of a PCB for a wireless data collection in an extreme environment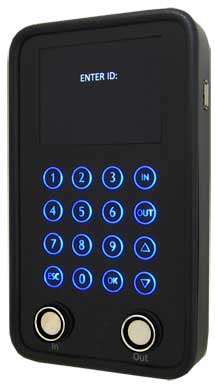 At Circuits By US, we provide reliable electronic components and assemblies, many of which are used in critical applications and require special licenses, such as the MFi Development and Manufacturing License for Apple technology.
This assembly is an advanced time keeping system that manages employee time and payroll processing. It has wireless and network capabilities and can link to your iPhone© or Android™ smartphone. With this rugged, weatherproof system, you can calculate work hours right on your iPhone© or Android™ smartphone at the worksite, no PC software needed.
This assembly meets all IPC-A-610 Class II standards. Class II standards are used in situations that call for very high quality construction such as medical equipment or high end consumer products.  Inspections for Class II circuits are much more rigorous than those for Class I consumer grade electronics.
This assembly was manufactured using SMT & thru hole assembly methods and thoroughly tested. Although SMT technology is more heavily used today, thru-hole construction still provides a superior mechanical connection in boards that are subjected to extreme conditions. We provide both SMT and thru-hole board construction as needed.
For additional details regarding this assembly manufactured for a wireless data collection application, in extreme weather conditions, please contact us directly.